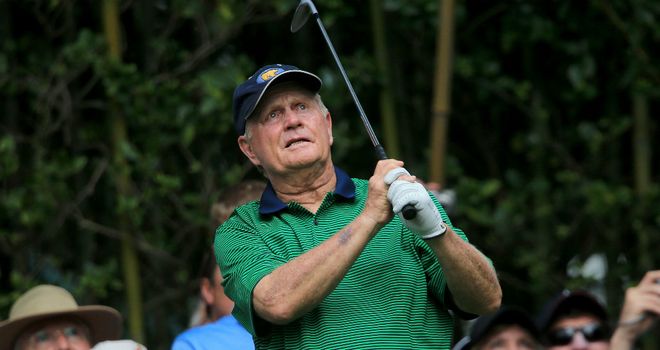 An unbylined Sky Sports report on Jack Nicklaus relaunching his Gleneagles Centenary course design following a widely despised redo by David McLay Kidd. The Centenary hosts the 2014 Ryder Cup.
"When I was asked to do the course more than 20 years ago, in those days it was a pretty challenging golf course.

"With the equipment and the golf ball and everything going so much further, it needed alterations.

"I would prefer golf balls being altered personally but until that happens, alterations need to happen to golf courses.

"I don't think it's going to be a golf course that breaks the back, it's not meant to be that.

"There are plenty of opportunities for birdies - birdies are exciting in the Ryder Cup - but it also makes you play golf.

"It's more about being a good test and a good place to have an event than breaking your back."
The course and the finishing hole had come under attack by several players, including Lee Westwood.
Thursday, June 28, 2012 at 08:08 AM
5 Comments
|
in
2014 Ryder Cup,
State of the Game,
Technology