Golfweek's one-stop roundup includes all of the numbers, qualifiers, alternates and notable missers in easy-to-read fashion.
And here is the USGA Sectional page where all scores, stories and photos are posted.

Doug Ferguson's AP story on sectionals focuses on Casey Martin and his USGA-supported cart returning to the scene of his only U.S. Open appearance.
Mike Tomiko of The Oregonian on Martin's qualifying and the backstory of his decision to give it a try this year.
Jim Achenbach with details from on-site of the harrowing day for Martin, which included rushing to finish after a rain delay.
Martin may be back at the course Tuesday morning to watch the sudden death playoff between Daniel Miernicki and Nick Sherwood. Both are amateurs, Miernicki plays for Martin at Oregon. Sherwood plays for Oregon State. James Raia with more details from the Oregon qualifier.

The unforgettable moment of the day (and Sportscenter Top 10 highlight) came with Dennis Miller's epic putt and the surrounding Golf Channel video coverage viewable here, including a super Whit Watson interview with Miller.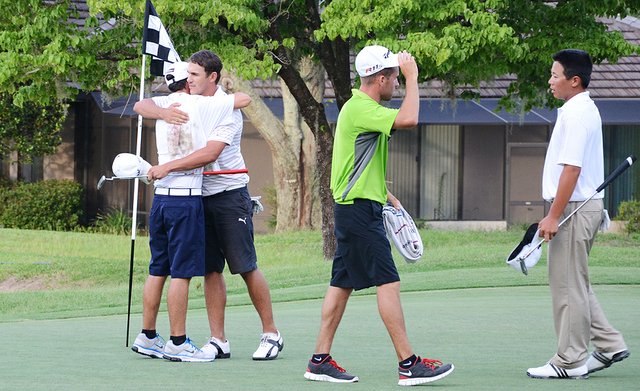 Ryan Ballengee profiles Miller, Director of Golf at Mill Creek, who was in a playoff with PGA Tour players Justin Hicks and Scott Piercy.

Nick Masuda files from Black Diamond Ranch, leading with a detailed account of Brooks Koepka denying 14-year-old Andy Zhang in a profile.

Rhonda Glenn was there too and filed a story about the sectional medalist, Scott Langley.

Michelle Hiskey reports from The River Club in Suwanee, Georgia, where Jason Bohn and Casey Wittenberg made it after making coaching changes.

Matt Baylor reports from Glen Ellyn, Illinois where Australian Anthony Summers was medalist over Tim Herron.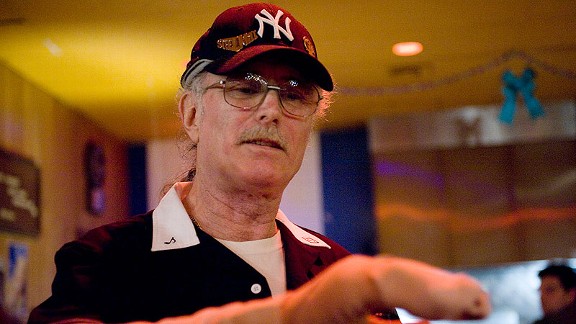 Ian O'Conner on former E Street drummer Vini Lopez looping for Mark McCormick at Canoe Brook.

David Shefter's story from the Canoe Brook qualifier focuses on amateur Cameron Wilson qualifying.

Dave Shedloski files from the Columbus qualifier and leads with Ryder Cup Captain Davis Love's successful quest to return to the U.S. Open.

Jason Sobel on Springfield qualifier John Peterson, who was left off last year's Walker Cup team and now will be playing in the U.S. Open.
Rob Oller on the bizarre journey of Peterson and the other qualifier from the Springfield site, Brice Garnett. Neither had played the course before Monday.
Hunki Yun files reports from Woodmont Country Club where alternate Cole Howard, playing with a heavy heart, made his way to Olympic Club.
Barry Svrluga reports from Woodmont with some great color and sense of the day, along with a great Toni Sandys photo of Fred Funk accompanying the story.
Mike Bailey was on the ground in Houston for Bob Estes' dominating performance along with two gutsy performances from Jordan Spieth and Cory Whitsett, both working on almost no sleep after playing in the NCAA Championship match Sunday. Both missed in a playoff.

Thomas Bonk reports from Lake Merced, where Cal grad James Hahn took the sectional and 53-year-old Olympic Club member and Champions Tour player Michael Allen made it to the Open.
Bucky Dent reports from the Germantown CC qualifier in Memphis where 5 inches of rains in 16 hours washed out play.

Golf Channel also posted this video clib of Sands and Isenhour discussing the notables who missed. Other interviews and clips may run too since it's a 90 minute package!
Monday, June 4, 2012 at 10:04 PM
17 Comments
|
in
2012 US Open,
USGA