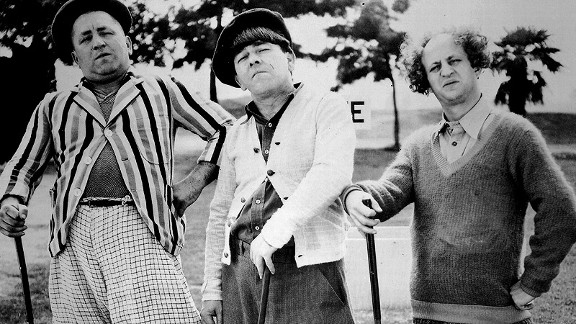 Rick Reilly files a splendid post-Sectionals qualifying column about responses the USGA has received over the years after dispatching letters to those who did not play to their 1.4 handicap, or anywhere remotely close to one's number.
One guy wrote, "The reason I played poorly was the night before my wife took my clubs, so I had to go to the neighbor and borrow some. That (expletive) really knew how to hurt me."

Another man explained, "The color of the greens bothered me. I just never played on that color of green before."

One golfer said that he'd recently uncovered "incriminating" evidence that Richard Nixon, Ronald Reagan and Stephen King had plotted to assassinate John Lennon and that FBI agents were "hiding behind every bush and tree" as he played.

The USGA called the Secret Service on that one.
Saturday, June 9, 2012 at 10:40 PM
9 Comments
|
in
2012 US Open