Acushnet CEO Wally Uihlein has penned a short essay preaching the benefits of unification (compared to bifurcation). His thoughts are running in various publications this week and have been posted on the Titleist website.

Most interesting is that he validates the view of us technophobic subversives who suspected for years that technological advances would not grow the game. Especially when the middle class has no money to spend.
2. "Golf participation has matured and the adoption of different sets of rules will allow the game to renew its participation growth."

1990 to 2000 was the most innovative decade in the game's history, yet during this period, golf participation in the U.S. and Europe flatlined. Golf is a game of the middle class, and golf has a demographic issue. In the Western world, today's middle class is the same size as in the early 1990s.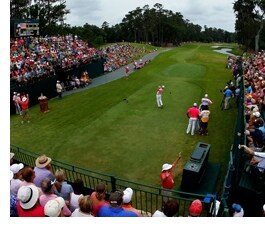 And there is his point that if bifurcation already exists as some of us have suggested, then it's not really working.
3. "Golfers just want to have fun. They do not play by the rules today and the formalization of multiple sets of rules is just sanctioning what is already reality."

If golfers don't play by the one set of rules that exist today, why are two sets of rules required? If the argument is that golfers don't play by the rules and bifurcation will help grow the game, then how will two sets of rules contribute to additional participation? The logic is flawed.
The one caveat: non-conforming equipment has not been marketed or widely available. If that were the case, might the last point's logic be less flawed if the marketplace were given the opportunity to choose which game they want to play?
Tuesday, January 22, 2013 at 02:14 PM
8 Comments
|
in
Golf Business,
State of the Game,
Technology