The BBC, reporting comments from a BBC documentary airing tonight:
"I feel Northern Irish and obviously being from Northern Ireland you have a connection to Ireland and a connection to the UK.

"If I could and there was a Northern Irish team I'd play for Northern Ireland.

"Play for one side or the other - or not play at all because I may upset too many people… Those are my three options I'm considering very carefully."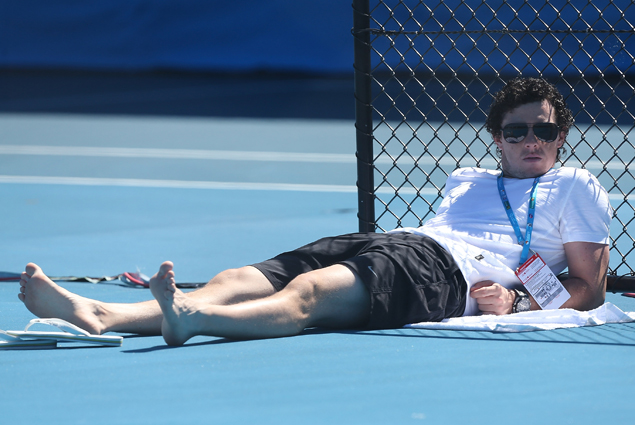 You may recall this has been an unfortunate and ongoing distraction for the lad, so much so that he issued a cultural identity letter in September and has already been the subject of subtle lobbying from the Irish side.
Meanwhile Kyle Porter notes that Rory is already in Nike gear as he lounges (uncomfortably) watching Caroline Wozniacki prepare for her upcoming first round loss in the Australian Open.
Thursday, January 3, 2013 at 08:58 AM
9 Comments
|
in
Rory McIIroy