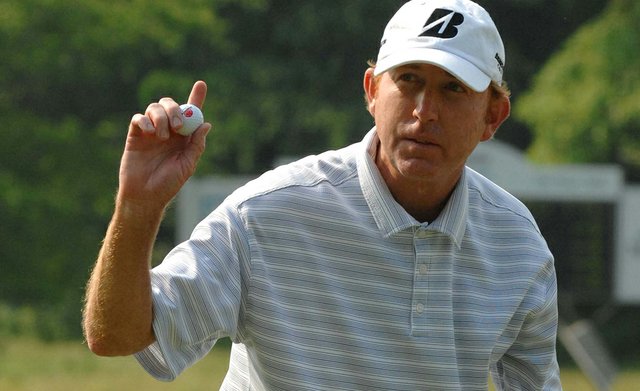 Sean Martin notes the huge scoring average increase Thursday at Q-School where winds created some wild standings swings and one WD.

As eager as I know most are to read about David Duval's appearance in the finals (as profiled by Brian Wacker), I'm partial to Jim Achenbach's look at old guy Paul Claxton, a native of Claxton, Georgia, married to fruit cake company heiress Paula, father of children Paul and Paula, son to parents Paul and Paula. But no brothers named Larry, Darryl or Darryl.
Reflected Paul the golfer, who is witty enough to double as a comedian:

"We're pretty simple. You only need to know a couple of names, and you can talk to all of us."

Things can be a little different in the South. "Everybody thought we were related before we got married, but of course we weren't," said Claxton, pondering a confusion of names.

Playing on the 2011 Nationwide Tour, Claxton made 17 cuts in 26 tournaments. He won $140,544 to rank 40th on the final money list.

Back in 2008, he played on the PGA Tour but missed 15 cuts in 23 events. He lost his card and has been fighting ever since to get it back.

"My parents still ask me when I'm going to get a job and be like normal folks," he said.