The intrigue continues after SBD's report of CBS not renewing David Feherty after 19 years with the network's golf team.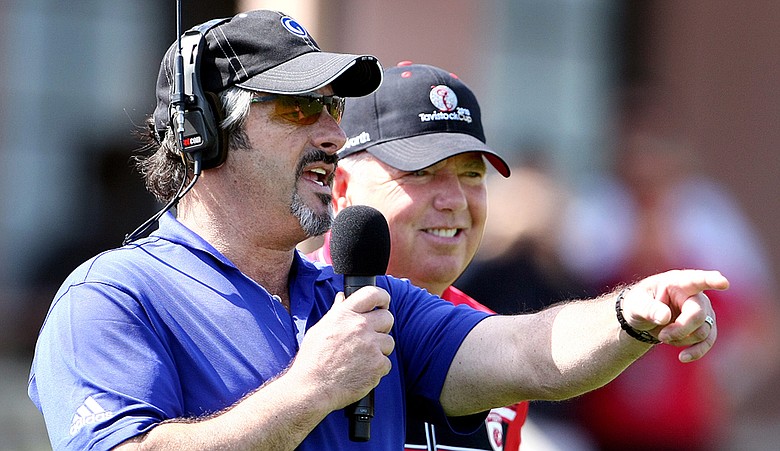 As one of the more recognizeable and beloved figures in the game, it's understandable to want to know where the funnyman will take his talents. Or if he'll continue broadcasting golf at all.

Martin Kaufmann at Golfweek.com considers the possibilities and had me thinking he had a pretty credible "TV executive" until a prime time show on Fox Sports 1 would offer Feherty a "bigger platform." Then I knew who it was and I could only giggle.

Still this is worthwhile analysis.
For Feherty, the more interesting move would be to join Fox, which recently completed the first year of its 12-year contract to broadcast U.S. Golf Association championships.

"He's such a natural fit at Fox, and they need the legitimacy so bad," said the TV executive.

Temperamentally, Feherty would seem to be a better fit with Fox, which is more open to risk-taking and a cheekier tone from its announcers. Fox also has a lighter tournament schedule than those at CBS and NBC. And Fox has been known to spend freely on talent, while NBC recently has been cutting costs.

Fox has a lot of bodies on its announcing crew, but only a few clear-cut keepers. Feherty instantly would provide a dramatic upgrade for Fox.

"If I was Shanks/Neal/Freer, I'd offer him a blank canvas and a blank check," said the producer, referring to Fox Sports executives Eric Shanks, David Neal and Randy Freer.
Anyone going to check with Loomis?
The Dallas Morning News' Barry Horn says CBS was happy to call him to talk good ratings news yesterday (best in six years for golf), but along with Feherty, went quiet on the topic of the moment.
In the end, there appears to have been a divorce. But what if the final decree is not in?

CBS isn't talking. A network spokesperson offered a blunt "no comment" Wednesday morning. That's a comment. Even the benign "we wish him the best of luck in the future" would be more cordial. Feherty isn't answering his phone.
Wednesday, September 2, 2015 at 09:50 PM
7 Comments
|
in
Golf and Television