Beth Ann Baldry with the latest silliness regarding unsigned scorecards, an all-timer at LPGA Tour Q-School where Holly Clyburn was the victim after playing partner Justine Lee did not deliver the all-important second signature to validate Clyburn's round. Now the Englishwoman leaves with her career jeopardized for no good reason whatsoever.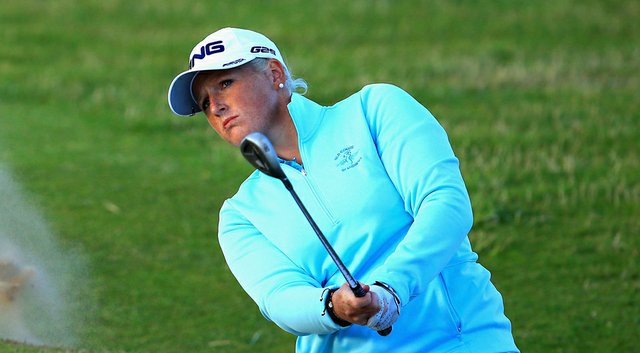 From Baldry's report:
Sue Witters, the LPGA's vice president of rules and competition, said volunteers in the scoring tent told Clyburn that the addition on her card was good and then Clyburn slid the card over to Australian amateur Justine Lee to get a second signature.

"Justine just flat out whiffed it," Witters said.

Lee, who wrapped up her final season at Arizona State in May, was frustrated after an opening 78, according to Witters, and got into a heated discussion with a volunteer in the scoring tent when the two couldn't agree on her total score.