The birthplace of golf may see a massive change in spirit and economics depending on how Thursday's Scottish independence vote goes. Golf has mostly come up in jokes about what Scotland contributes to the United Kingdom and because Scotland's First Minister Alex Salmond is a huge supporter of the sport. (Here's a nice NY Times primer on the issues and the nuts and bolts of how this will work Thursday.)
From the completely selfish American point of view, the campaign has beaten down the pound a bit, which might lead to some better tipping by scribes gleeful to see the dollar holding up better during their early week festivities.
And since the currency situation is very much unresolved should the "Yes" vote win, golfers stand to enjoy a short term benefit by a weakened pound or even the longshot possibility of Scotland adopting the Euro, as I pointed out at GolfDigest.com. (Severin Carrell gets into much deeper issues regarding currency in this Guardian story and Mark Johanson of Skift looks at the prospects for tourism.)

Well established is that The Open Championship will not be affected, as Luke Kerr-Dineen explains, though as the above piece on tourism notes and as many professional golfers will tell you, there could be major benefits for golf tournaments played in Scotland should they be freed from some of the UK's taxation on professional athletes that tend to discourage too many UK appearances.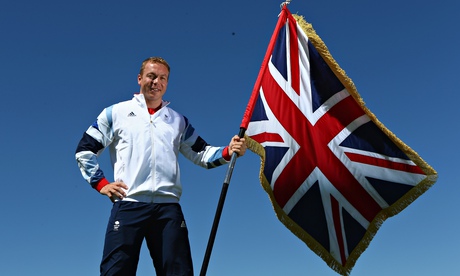 That very first world issue was not addressed in this Guardian story by Owen Gibson but he did address the chances of a Team Scotland in Rio and it's not looking good.
Sir Craig Reedie, an International Olympic Committee vice-president and a prime mover in the bid to secure the 2012 Olympics for London, has grave doubts about whether a Scottish team could be formed in time for the Rio Games. The SNP is targeting March 2016 as the date to declare Scotland an independent country but that timetable could slip. While Scotland could easily satisfy the requirement of having five national sporting federations affiliated to their international counterparts, it must also be formally admitted into the IOC as "an independent nation recognised by the international community". In practice, that has tended to mean membership of the United Nations.
John Ivison uses next week's Ryder Cup host as a mark for what a more ecomically prosperous Scotland might look like compared to other parts of the country, but will that make Scotland better off?
The Forecaddie reports this week that a couple who are also Golfweek raters were paired up with First Minister Alex Salmond recently and it took him 14 holes to ask why they had not brought up independence.

John Oliver did a brilliant bit on the referendum. No golf but plenty of laughs. Thanks reader Doug.


Wednesday, September 17, 2014 at 12:52 AM
Post a Comment
|
in
2014 Ryder Cup,
Miscellaneous Articles