As the United States and Cuba move to officially "normalize" relations, developers will understandably be looked to for their thoughts on bringing resort golf back to the country where there were once two Donald Ross courses.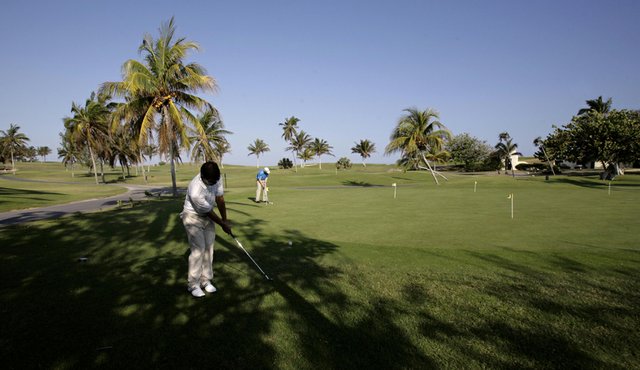 But before everyone gets excited about the Bandons of the Caribbean, Golfweek's Bradley Klein says it'll take a while to get the infrastructure up to modern standards before any serious development takes place.
The one hopeful sign of development, now more than 15 years old, is Varadero Golf Club, which was designed by Canadian Les Furber. It was home to the European Challenge Tour Grand Finals in 1999 and 2000.

Varadero sits on a peninsula that is pinched by Cardenas Bay to the south and open waters to the north. It's land that would be the envy of any course architect, only 90 miles east of Havana. But access roads to Varadero still betray considerable neglect. They also reveal that the obstacle to development of such dramatic land is basic infrastructure – mainly highways and utilities. Eventually that will come. And when it does, the coastal region will become a haven for luxury-goers, mainly from Latin America – the same folks who have been parking their surplus capital and Rolls Royces in Miami.
Wednesday, December 17, 2014 at 11:29 PM
Post a Comment
|
in
Miscellaneous Articles