The highly competent if not overly-dynamic Cindy Davis announced her retirement at 52 from Nike Golf, where she's been since 2008.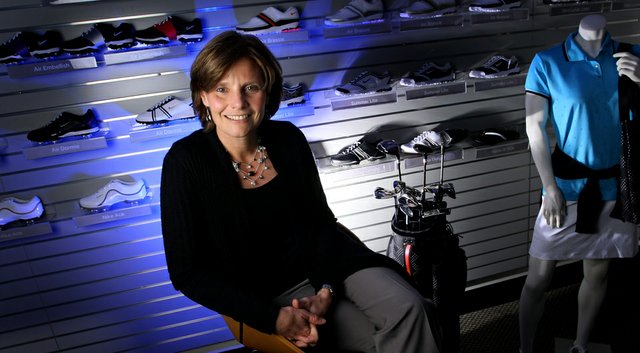 David Dusek's report includes this corporate spin:
Jayme Martin, the vice president and general manager of Nike Global Categories, said, "We thank Cindy for her leadership throughout the years as she has led the development and growth of Nike Golf Business worldwide. Under Cindy's direction, Nike Golf has steadily delivered profitable growth year after year since 2009."
Mike Stachura notes in his item that Davis was the "first woman to be named president of a major golf equipment company and still the highest ranking female executive in the game."
Golf was recently singled out in news stories like this one about Nike's robust quarter for being the only sports because the "Action Sports" category not showing all-vital, life-essential growth. Forbes just named Nike the top brand in sports.
Tuesday, October 7, 2014 at 08:38 PM
7 Comments
|
in
Golf Business