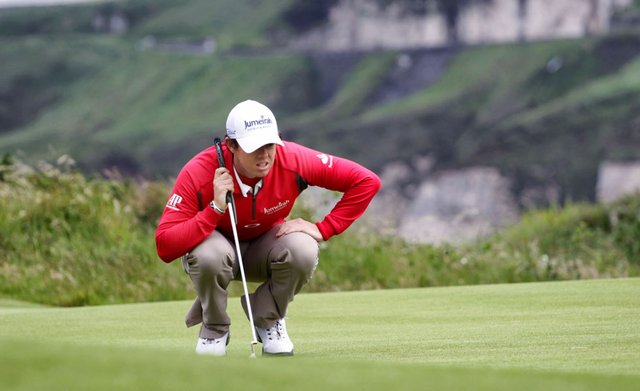 Alistair Tait, reporting from the Irish Open at Royal Portrush where the Open Championship has not been played since 1951, says the players are giving the course rave reviews despite facing an unusually soft links due to heavy rains.
"It would be great for an Open Championship," two time Open champion Padraig Harrington said. "It's awesome. It is a joy to play this golf course. It's got a lot of testing golf shots on it but it also gives you something when you hit a good shot."

Anyone who questioned whether or not the Northern Irish would support big time golf only had to turn up at Portrush to find the answer. It is a resounding yes. But that's always been the case. They turned up in thousands when the 2007 Walker Cup was played at Royal County Down. And that was before the economic downturn.

"For the crowds to turn out in the middle of a recession, pay big money like they are paying makes me proud to be Irish," Paul McGinley said. "We go to a lot of countries around the world, a lot wealthier than Ireland and not going through the economic downturn that we are in, and yet we have record sell outs here."
Tait also says the R&A has been present, scouting out the logistics. Let's hope the low scoring is not a deterrent.
Friday, June 29, 2012 at 09:59 AM
13 Comments
|
in
European Tour,
R&A