Steve Elling looks at the possibility that appearance money is being paid in clever ways at the Greenbrier Classic and at events like the Zurich Classic.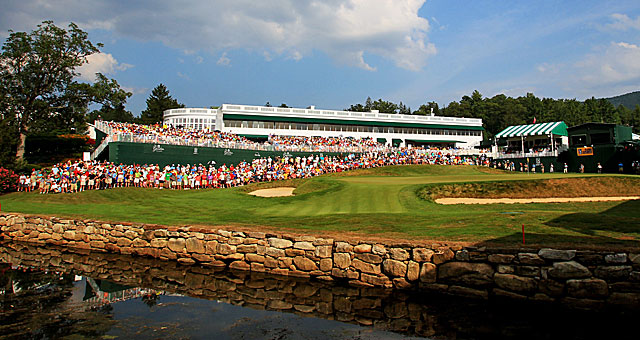 He gets several tournament directors and agents to talk, and they are not pleased to see what's going on.
The tour uses a very narrow, if not convenient, definition of "appearance fee." If a player has deeper business dealings with a corporate entity beyond taking cash to play, then he's generally free to ink a personal-services deal for whatever dollar figure he can command. If this sounds mostly like semantics, well, the line forms here.

As one very high-profile international player put it on Tuesday, "This week marks a change. Appearance money [is being paid in the] U.S. but not in Europe."

After arriving Tuesday, Woods was not specifically asked if he was being compensated by Justice this week, though a local reporter did ask if Justice resorted to "pulling his arm" to get him there.

"What sold it to me was watching it on TV and seeing how players enjoyed it," Woods said unblinkingly.

Um, did he say "sold?"

Mickelson played at Greenbrier last year -- for two days. He missed the cut.

"I know for a fact that Phil got $1 million last year," one top-tier agent insisted, citing a figure that was echoed by two other tour-related sources.
Thursday, July 5, 2012 at 09:35 AM
38 Comments
|
in
2012 PGA Tour,
Phil Mickelson,
Tiger Woods