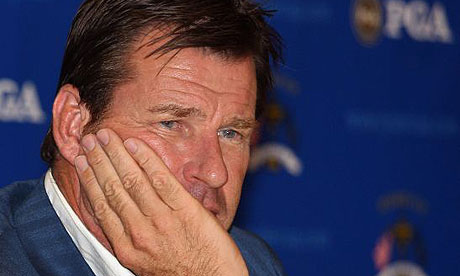 Just like Captain Azinger (who is now hinting that he might be interested in this Bob Harig story), Nick Faldo is putting out feelers that will be swatted down in the name of one-off captaincies.
However, intriguing was this line in Lawrence Donegan's story:
Yet if there was much grumbling in some circles, members of his defeated European team have remained steadfastly loyal to him in the months since Valhalla. This may weigh in his favour if he should actively campaign for the job in future, although it might not be enough to secure him the position.
In other words, the press has not been able to wrangle any really good back-stabbing stories out of the losing lugs! Don't worry, there's time...