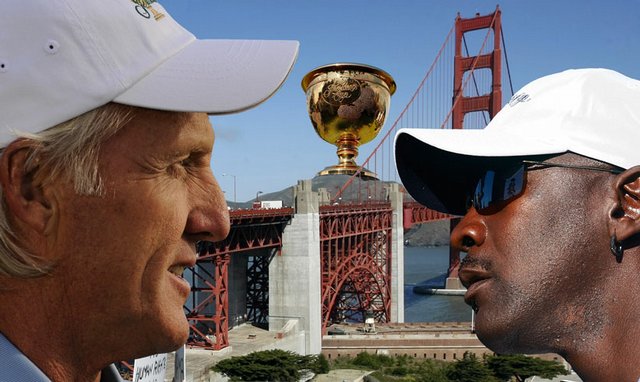 As excited as I am? I didn't think so.

Well I scoured the reports on tomorrow's pairings and a few writers managed to get me interested enough to watch day one. Check out Jeff Rude's hodgepodge of notes, jokes and anecdotes, including a few Michael Jordan items and some Dave Stockton thoughts on putting.

Steve Elling focuses on the intriguing format differences in the Presidents Cup versus the Ryder Cup. Rex Hoggard reminds us of one huge difference this week, which you realize is a bit of a rally killer when it comes to producing tension.

And Thomas Bonk focuses on quirky Captain Couples, whose liable to say just about anything. Larry Dorman looks at Greg Norman and notes:
Suddenly, there is no more giggling teenage love story going on in his life, and he is out there alone in the lurid glare of the spotlight that accompanies a high-profile international event. The timing, on the announcement and on his surgery, could hardly have been worse.