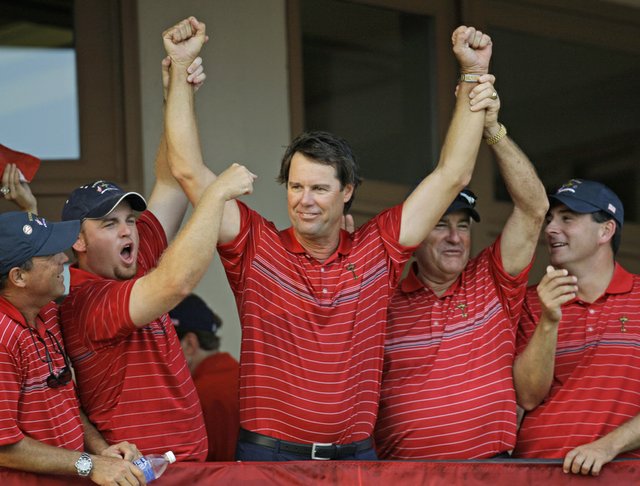 ...or even know about since he has avoided his predecessor and I'm guessing won't be reading the comp copy that Azinger hopefully leaves in Pavin's locker at a Champions stop.
Anyway, Doug Ferguson reports on the curious methodology that led to Paul Azinger's 2008 Ryder Cup captain's picks:
For the first time, Azinger explains how he let the three players in each pod who qualified for the team (Steve Stricker was included, even though he was a pick), choose who they wanted for a captain's pick.

For example, Mickelson, Kim and Leonard were given a list of a half-dozen players they could have to fill out their pod. They chose Mahan, who went unbeaten for the week.

"That gave them full-blown ownership," Azinger said in a telephone interview Monday afternoon.

Azinger said he wasn't sure whether to have three or four pods, and that Mickelson persuaded him to have three. That way, no single player from a pod would be left during team matches. And while it was a team of 12, Azinger says Furyk starred in his own right. Not only did he fit into the "redneck" pod, but he accepted the role of the group's cheerleader.

"I've been on teams before, but this was the first time I looked and grasped the idea of how I can make the other person feel more comfortable," Furyk writes on the back of the jacket.