One of the great unanswered questions from the 2012 Ryder Cup: why was Peter Hanson warming up Saturday afternoon, expecting to play, only to find out 20 minutes before that he was not playing the four-balls?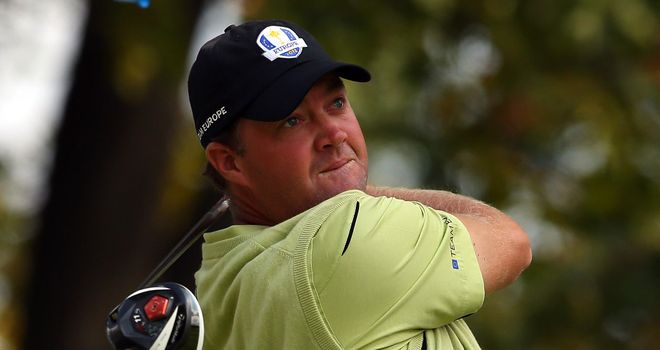 It seems Captain Winning Outright Is Different Than Retaining The Cup either hadn't made up his mind or had not the near Masters winner this year he would not be playing Saturday.
From an unbylined Sky Sports report:
Asked if he spoke to Olazabal, Hanson added: "I did a little bit, but it's hard. You're part of a team and when I got notified 20 minutes before we teed off on Saturday I got very upset.

"I didn't take that very well, but I just locked myself in a dark room and stayed there for a couple of hours.
"You don't want to let your bad feelings affect the other guys. It's all about getting out there and supporting your teammates, so I was out there Saturday afternoon walking the fairways.

"I think in that respect I didn't damage the team and that was the main thing. You can't let your ego affect the rest of the team.

"I was so sure I was going to play, so I actually went out and played a couple of holes Saturday morning and did my warm up early in the day.

"When I got notified I was actually filling in the pinsheet (hole positions) in my book, so that's probably why I got so upset. I was already in game mode."