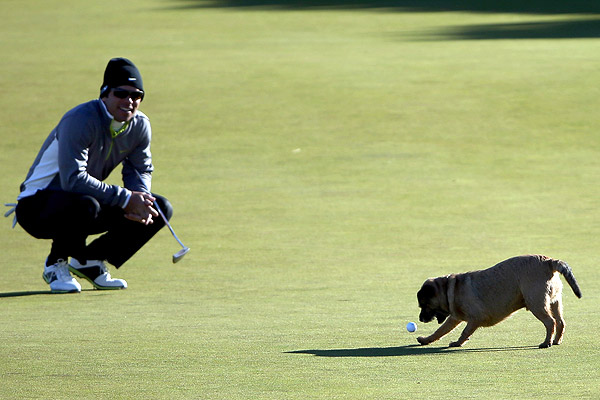 From an AP report, accompanied by a Ross Kinnaird Getty Image:
"It's the weirdest thing I've ever had happen on a golf course," said Casey, who was playing at Kingsbarns. "I noticed the dog on the 12th tee and he sort of followed us down the fairway before taking a real liking to my golf ball."

Casey, who is partnered with Olympic great Michael Phelps in the pro-am event, was ready to play with another ball but a spectator stopped the pooch near the 13th tee and recovered the original.

A European Tour rules official inspected both and Casey was allowed to play his original ball. He ended up with a birdie to get to 1 under.
You can see the entire reel of images at Getty.