Golf365 quotes a Sunday Times story (not available online) in which UK Sports minister Hugh Robertson thinks clubs like 2013 Open Championship host Muirfield The Honourable Company Of Edinburgh Golfers should not be part of the rota because "it is increasingly anachronistic not to allow women to be members."
"The defence of the Royal and Ancient is that it is a private club and so has the right to do what it wants.

"That is legally correct and I have no quarrel when it is acting as a private club. However, I believe that when a private club fulfils a public function, such as staging a major event, then there is a different slant."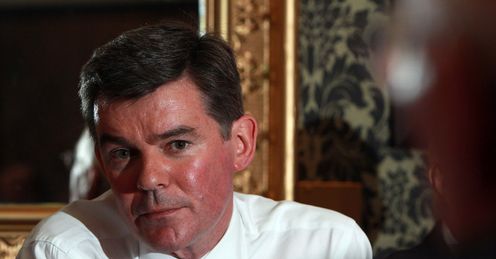 And there was an interesting delineation from Muirfield secretary Alastair Brown, which I puts the ball back in the R&A's court:
"It's not our decision where the Open is. It's the decision of the R&A - it's their competition and they ask us.

"Augusta is a totally different situation. They own their event."
Translation: back at you R&A!