Bad news boys, Rory McIlroy knows how to win when he's not at his best, the very trait that made (makes?) Tiger Woods and other all-time great so annoying to their peers.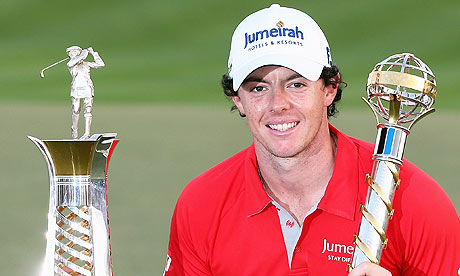 From Ewan Murray's game story covering the Dubai World Championship, where McIlroy closed with five birdies to edge deep closer Justin Rose:
"The big difference this year has been that when I haven't been at my best, I have still competed and won tournaments," said McIlroy.

"That's something I said I wanted to get better at. Before this year, I felt my wins came when I just played great golf and nobody could get near me.

"Being able to win when not at your best is what Tiger has done for so many years. That's why he has won so many tournaments. I'm definitely not at that level yet, but I'm learning how to do it."