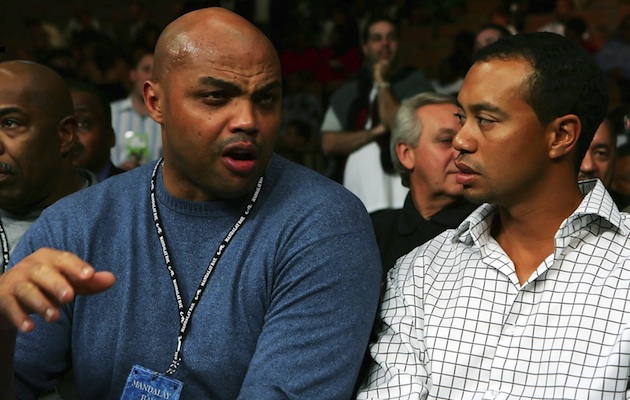 Charles Barkley wants Tiger to get some "blackness" in him, wants him to stop taking the high road and best of all, wants Tiger to get into a public spat with Greg Norman over recent comments and indeed it would be the kind of spat we need, though preferably after the Ryder Cup. Shane Bacon with the comments and audio.
I would like for him to just blast Greg Norman … That situation gave everybody a chance to dump on you, and (Tiger) still tried to take the high road. I'm not a high road guy. I want him to come out and really blast Greg Norman. I wish he would go ballistic on Greg … I wish I could put some of my blackness in him … like toughness … (I've been) arrested eight times for fighting … just because I'm Charles Barkley, you can't disrespect me … you just can't say anything to me anytime you want to …
Oh I can. In this case, you're an idiot! But I do welcome the sentiment and hope Tiger takes your advice. If he still speaks to you.