Ewan Murray catches up with Tianlang Guan as he prepares to defend his Asia-Pacific Amateur Championship title next week when he also turns 15.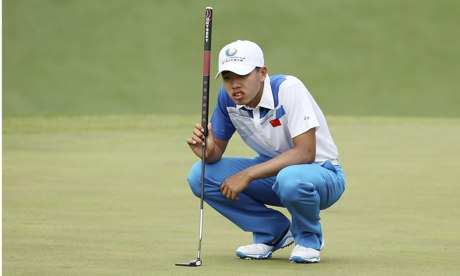 Putting conventionally and working out under the guidance of the Titleist Performance Institute, he's also grateful for the slow play lesson received at the Masters when John Paramor slapped him with a one-shot penalty.
The general consensus at Augusta was that it was harsh to punish Guan while serial offenders were ignored.

As he glances back at the affair, though, Guan takes an alternative view.

"I still respect what they did with me," Guan says. "I still really respect the referee and I think it's a really good experience for me. So I learned from that, I paid attention. I think I should thank him [the referee] for that."