The first round departures of Tiger and Rory opened the floodgates to the usual match play bashing, so it's nice to read about Ian Poulter proving again there a golfer can excel at the format and is not at the mercy of luck.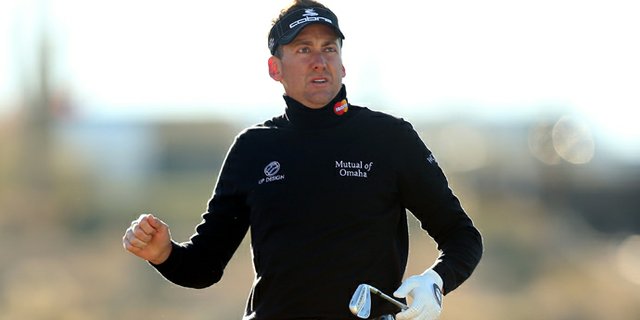 Jim McCabe on WGC Accenture semi-finalist Ian Poulter's recent match play success.
• Overall, he is now 22-9 in the Accenture, but 10-2 in his last four trips here.

• He is looking to claim a prestigious match-play crown for a third different season in four years (the others being the 2010 Accenture, the 2011 Volvo World Match Play).

• There have been four trips to the Ryder Cup, three of them European wins (2004, 2010, 2012). In the team matches, Poulter is 8-3; in singles he is 4-0, with one of his wins coming over Stricker (in 2008).
Though interestingly, Poulter doesn't lump individual and Ryder Cup play in the same boat:
"I'm playing for myself this week. As good as my record is in the Ryder Cup, it doesn't translate into playing just for yourself (and this week) I'm playing for myself," said Poulter, who will take on defending champ Hunter Mahan in Sunday morning's second semifinal.