Beth Ann Baldry reports the historic news of Laura Diaz's appointment as an assistant Solheim Cup Captain by Meg Mallon.
And when you hear the details, it confirms (again) the sheer absurdity of the Team USA reaction and subsequent sulking in reaction to Dottie Pepper's infamous, mistakenly-broadcast-live "choking freakin dogs" remark from 200...7!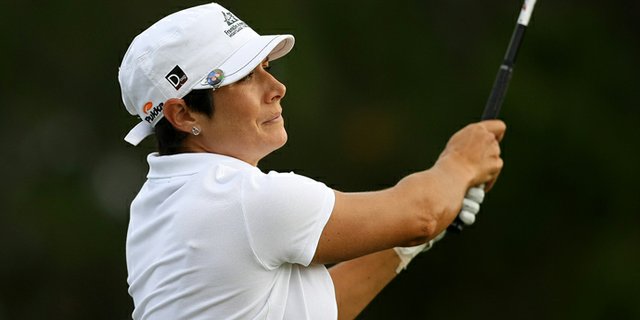 Apparently, childhood Pepper friend Diaz was still pouting over the remark years later but now the two Team USA vets have moved on and will share cart driving duties at this summer's Solheim Cup. (I had forgotten that Diaz vowed to never do an interview with Pepper. Televised golf was never quite the same.)
"I mean, we've been family for so long, I think that that's probably why it bothered me the most," said Diaz in Phoenix. "But now I just see it from a point of view that the passion that came out is the passion that we have for the Solheim Cup."
**This just in...Pepper and Diaz will not be driving carts, but instead will have all-star drivers in Brandie Burton and Karrie Webb.