Beth Ann Baldry reports on Stacy Lewis' RR Donnelly win, improbable in so many ways, including Lewis unseating Yani Tseng atop the world rankings.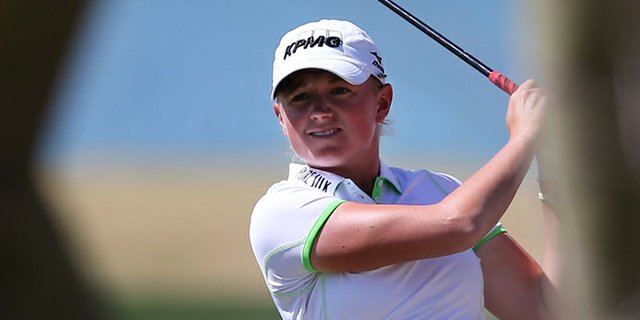 Baldry writes:
It was quite a 24-hour swing for Lewis, who found out after Saturday's round that she had incurred a two-stroke penalty under Rule 13-4 after Wilson tested the surface of a fairway bunker on No. 16 with his feet. It widened Lewis' deficit behind Miyazato to four, and left Wilson, a caddie of 21 years and big brother to Stacy, absolutely gutted.

"It's a huge weight," Wilson said after the victory. "I do everything I can to get her into the winner's circle. ... It was devastating."
Lewis even thanked the viewer who called in her Saturday violation. Take that, PGA Tour whiners!
The press room interview comments on video, if you don't believe me: