Predictably the USGA's well-choreographed Pace of Play initiative launch has fallen a bit flat with golfers and operators who are struggling with the duel message of faster play and US Open setup practices that bogged down play. And this is without most knowing that the USGA steadfastly is opposed to implementing their own time station system at the US Open even though it's been successful in their other championships.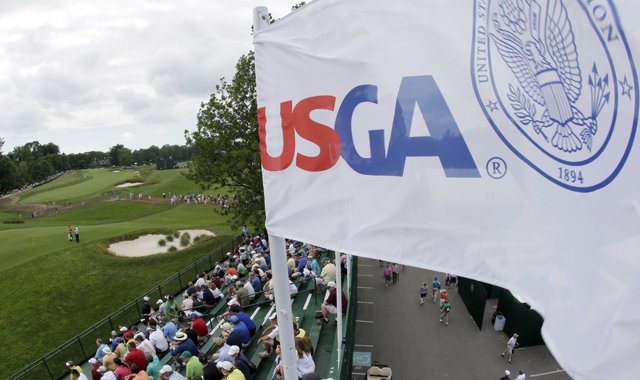 Gene Yasuda publishes a letter from Eagle Golf CEO Joe Munsch to USGA President Glen Nager in response to a comment in the launch where Nager called on golfers to stand up to the industry.
You said the game at the recreational level needs to be fun. You said golf course operators need to slow down green speeds, lower rough heights, widen fairways, and generally make the courses more playable. These comments suggest you have not recently visited a course that was not set up for one of your tournaments, because golf course operators have understood these issues and done these things for years.
You further stated that the professional game is not the standard for the recreational game and that the recreational level needs to have a different paradigm. Those thoughts are surprising coming from an organization that recently ruled to ban the anchored putter, created unnecessary controversy when Callaway introduced the "non-conforming driver" and often frowns on the improved travel distances of today's golf balls.
I am left to wonder what exactly is the different "paradigm" sought by the USGA? Most, if not all, of the organization's recent applicable rulings attempt to make the game more difficult and less fun to play.
Most disturbing to me was when you called for recreational golfers to visit your web site and unite with the USGA to send a message to the golf industry that the game needs change and become more fun.
Those of us on the front lines of the golf industry have understood this for years. Our courses don't have six-inch rough, 530-yard par 4s, and 270-yard par 3s. The best golfers in the world were unable to break par at your tournament once again, and nothing about the course setup looked fun to me or to the golfers, based on their comments and on-course reactions throughout the week.
In the golf industry we fight, scratch, and claw to get golfers out to our courses. If they don't have fun, they don't come back. We have known for years that time is a factor. I am glad the USGA has finally come to this realization as well.
If you haven't seen Golf Channel's Pace of Play Month page, you can find all of their recent (excellent) coverage here, including this piece by Rex Hoggard on the PGA Tour's policy. It included this from Paul Goydos:
"We've been plagued by slow play for years, and it turns out it was a 14-year-old that was the problem," Goydos said. "We should be embarrassed by that. I find that appalling that they did that. He was penalized for not knowing how to beat the system, not for slow play."

But neither Goydos nor Glover dispute the trickle-down effect slow play in the Big Leagues is having at the grassroots level.

"You have your favorite players, and you want to emulate them. If that player has a two-minute pre-shot routine, that's what you're going to do," Glover said.