While year two of Golf Channel's extensive "Golf's Longest Day" coverage didn't yield the same number of unforgettable on-course moments as the inaugural effort, the marathon day of coverage paid off again with a few fine moments and overall sense that this day is why we love our sport. That was best proven by the player interviews with golfers genuinely grateful to be heading to Merion made for great television. But also credit Golf Channel for giving the actors in this drama time to talk and share what qualifying for the U.S. Open means.
Technically, the daunting effort to cover 11 sites was superior to last year, with the use of attractive and easy-to-follow graphics standing out. The on-site coverage from Merion, where there was no qualifying, seemed more disruptive than informative. Perhaps in future years there can be a little more affection for the regional and state golf associations that are running the U.S. Open Sectional Qualifiers for the USGA, and a little less on the blue coats who get plenty of attention a week later.
Either way, the point of the ambitious coverage is to whet our appetite for the U.S. Open and share the many satisfying rags-to-riches stories that come out of the Sectionals, and once again Golf Channel succeeded wildy.
Rusty Miller sums up the Columbus qualifier that ended with an 11-player qualifier for 7 spots and was led by Charley Hoffman fresh off a final round 81 at the Memorial.
Jeff Rude was at Columbus and focused on final qualifier Luke Guthrie who eliminated Mike Weir, Steve Flesch and Jason Kokrak with a 5-footer. Flesch, who has been juggling playing and commentating, had son Griffin on his bag for the first time ever and the young lad Tweeted about the day.

Guthrie Tweeted his joy:
Wow! I'm so pumped for an opportunity to compete for the US Open! Pretty intense out there in the playoff! Thanks for all the messages!

— Luke Guthrie (@LukeGuth1) June 4, 2013
But the most fun qualifier was at Century CC and Old Oaks in Purchase, NY where Canadian Tour player Jesse Smith led the way over 18-year old Gavin Hall and 48-year-old Geoffrey Sisk who punched his fifth U.S. Open ticket.

Jerry Foltz wrapped up the coverage in this report.


David Dusek on the brief thrill Brandon Matthews had in easily the most exciting moment of Golf's Longest Day coverage. Though he didn't make it, Matthews is still an alternate. There is no clip online right now, but his unplayable lie and chip in was easily the best moment of the broadcast.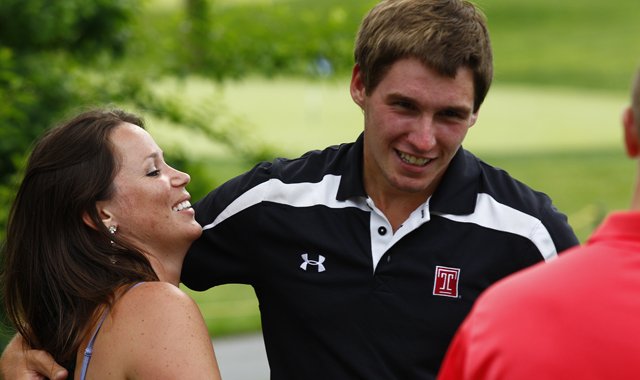 Dusek also writes about 18-year-old Gavin Hall, whose final of four straight birdies was caught by Golf Channel.

Barry Svrluga reports on Sam Saunders' near miss that included a four-inch putt, Fred Funk missing by two and Lee Janzen's DQ for wearing spikes at a course where spikes weren't allowed and where competitors were told they were not allowed.

Jay Coffin obtained a copy of a letter sent to contestants of the Woodmont qualifier with the second item that says: "Steel spikes are not permitted for the qualifying rounds or for practice rounds. It is a condition at all qualifying sites, unless otherwise indicated by an asterisk on the entry application …"

Kay Cockerill covered Lee Janzen's disqualification for wearing steel spikes and interviewed Michael Cumberpatch Mid-Atlantic Golf Association.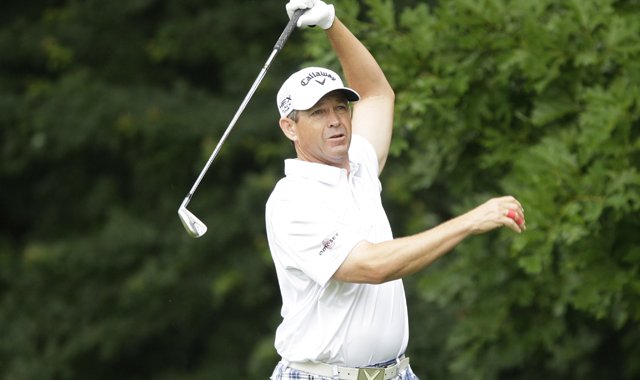 Golfweek notes from the Woodmont qualifier.

Adam Schupak reports from Memphis where Kevin Sutherland was medalist, former NCAA champion Scott Langley made an ace and Cinderella story Brandon McCrick is in, too.
Cassie Stein's notes from the Ball Ground, Georgia qualifier where Nicklaus Award winner Michael Kim arrived after a quick trip to Columbus to collect the award for top college player made it through to Merion.
Rex Hoggard reports from Newport Beach where a struggling Bio Kim easily qualified while NCAA Individual Champion Max Homa made it through in a playoff. Cal's Homa has already taken to Twitter to request a practice round with Stanford's Tiger Woods.
@tigerwoods just won PAC 12s, NCAA championship, and qualified for the us open. Any chance I can get a practice round with u?? #hero

— max homa (@maxhoma23) June 4, 2013


Nick Masuda's notes from the Bradenton qualifier where two players return Tuesday morning for a one-spot playoff.

Andy Zunz's five things from the St. Louis qualifier where 54-year-old Jay Don Blake stole the show.

Brentley Romine's notes from the Springfield qualifier.

The USGA's main Sectional page with links to photos and scoring, with stories to come in the night.

Golf Channel's results page and their Twitter feed page from the day.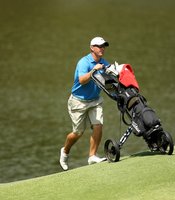 Golfweek has a photo gallery from Hawks Ridge, including a push cart shot. Cover your eyes golf snobs!
The USGA has photos from 10 of 11 sites and here they are:

Newport Beach
Bradenton

Ball Ground, Georgia

Rockville, Maryland

St. Louis

Purchase, New York

Columbus, Ohio

Springfield, Ohio

Dallas, Texas

Cle Elum, Washington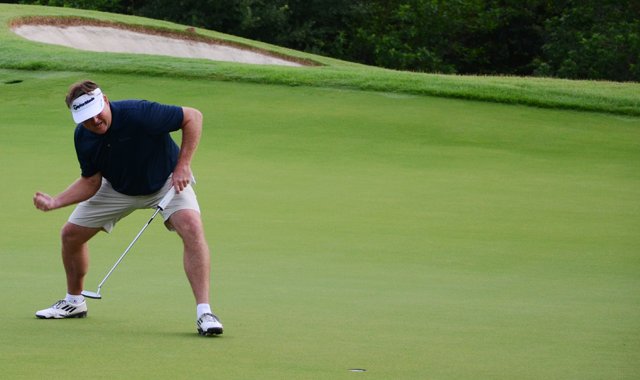 **Nick Masuda on "Trump protege" (the poor man works for The Donald) John Nieporte, who qualified in Bradenton. And yes, the name does look familiar because it is. He's the son of longtime Winged Foot head pro Tom.