Nick Price was probably a little more blunt about his attempts get the Presidents Cup format changed, all but saying the event will struggle if something isn't done.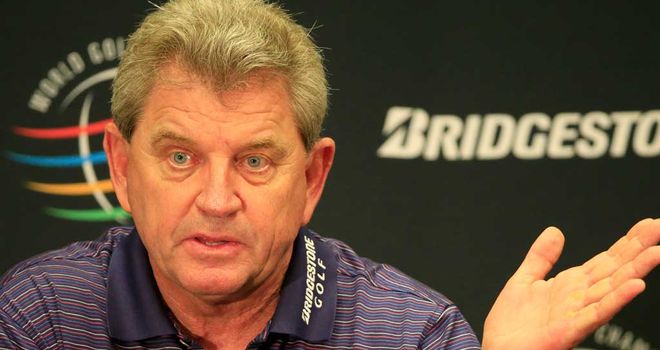 An unbylined SkySports report was one of the few to report Price's comments that might have had Commissioner Finchem longing for a Greg Norman captaincy.
"When you've only got four pairings and you've got 12 guys to choose from, that's a lot easier because you take your best players.

"The Europeans put out the eight best players they can. It would be really interesting to see if the Ryder Cup was played under the Presidents Cup points system what the outcome would be."

Price and Ernie Els put the idea of a change of format to PGA Tour commissioner Tim Finchem, who has opted to retain the 34-match schedule for this year's contest.

"Initially Tim was receptive and then he phoned me back three weeks later and said he wasn't prepared to change," added Price. "He didn't think it needed a change. Ernie and I were really disappointed with the outcome.