The PNC Father-Son starts Saturday and former major winners and their kids tee it up for the annual event where they also get to reminisce, misremember and gossip.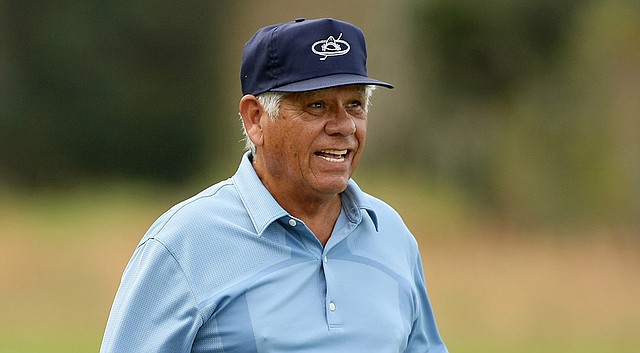 Lee Trevino had the recent Ryder Cup on his mind, reports Adam Schupak. He's not exactly touting the "body of work" from America's top players.
"You look statistically: Tiger (Woods, who did not play this year) has a minus record, Mickelson has a minus record. Furyk has got a (10-20-4) record. (10-20-4)! You see what I'm telling you? A (10-20-4) record. I know he's a hell of a player, but he's got a (10-20-4) record. He's a minus-10. (Trevino, on the other hand, sported a 17-7-6 mark.) You can't name me a guy with a plus record that's playing the Ryder Cup right now. (Jordan) Spieth has one now, and then (Patrick) Reed, yeah, he's got a 3-1, right? They're rookies. But you give me a veteran that's played in three or four Ryder Cups, and not one has a plus. You can't win that way. You cannot win."