There are no doubt many college players and parents witnessing Jordan Spieth's success after a stellar junior career and solid run at Texas. But after winning the Hero World Challenge in stunning fashion (10 shots clear at -26 and 26 strokes better than Tiger), just a week after winning the Australian Open with a final round 63, the message from Spieth's family is genuine: they're proud, but this wasn't without moments of doubt.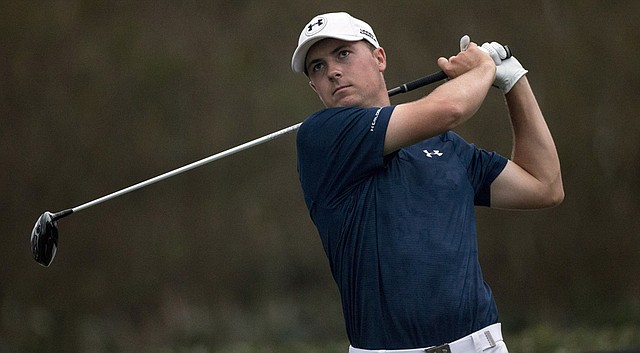 Jason Sobel talks to Shawn and Chris Spieth as their son routed the Hero field and they reveal that even with Jordan's success, they wondered if it was the best thing for him to leave school early.
Less than three months after turning professional, he was competing in the AT&T Pebble Beach National Pro-Am on a sponsor's exemption. Watching him struggle with his game, his parents sidled up in the gallery next to Steve Cantlay, whose own son, Patrick, had similarly left school early the previous year.

"I asked him, 'Have you ever questioned your son's decision?'" Chris recalls. "'Because I'm questioning ours right now.'"

Needless to say, that sentiment has deteriorated.

While his friends and former classmates are preparing to embark on life in the real world, Spieth continues living in what he calls "fantasyland." He is now the ninth-ranked player in the world, owns three victories and, yes, has earned more money than many of those other 21-year-olds will accrue in a lifetime.

"I don't know if he'll ever understand what it's like to come out of college and find a job," his mom says. "He didn't have a job, but he knew what his job was going to be. There are kids who come out of college and don't know what their job is going to be for 10 years."
Even Jordan made a refreshing admission Saturday, reports Golfweek's Brentley Romine: he misses school.
"I miss school," Spieth said. "Now when I look back – it's actually been two years. Two years ago I was getting ready for my last finals. But I'm starting my third year on Tour, which is crazy to think about. … To be honest the first year I was out I really missed it a lot."