Sigh.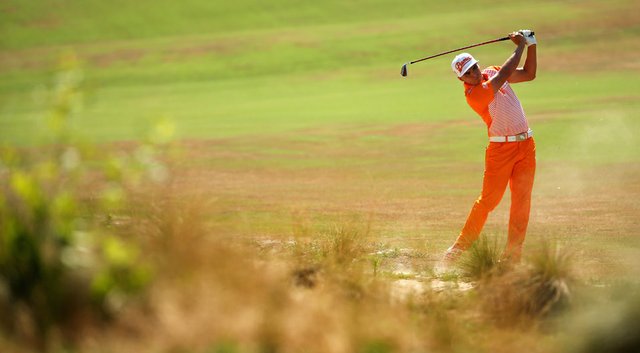 It's been a while since we've read a column hoping for the good ole days of narrow, rough-lined fairways, but Jim Achenbach's lamenting of the dreadful "too wide" fairways and lack of accuracy needed to win at Pinehurst could be a prize winner! Especially since a total of four players finished under par over two weeks hitting to "mammoth" fairways.
Pinehurst No. 2 had mammoth fairways. The rough was replaced by sand and wiregrass and other native plants. Competitors encountered few obstacles off the tee. With driver or 3-wood in their hands, they must have felt like it was the Indianapolis 500 -- pedal to the metal for all four days.
I didn't see much pedal to the metal golf, did you?
There was no relationship between fairways hit and success in the Women's Open. Neither Michelle Wie, who won, nor Lexi Thompson, who tied for seventh, finished among the top 45 in driving accuracy.

Please, wake us up from this bad dream.
Of course Jim makes the mistake of confusing hitting the ball down an imaginary center line with "thoughtful strategy."
Both played brilliant golf and deserved to win, but we should be worried that future U.S. Opens at Pinehurst can be dominated by power at the expense of driving accuracy and thoughtful strategy.
So the two winners, arguably the best in the game right now, played "brilliant golf and deserved to win," yet this is a bad dream? I'm so confused!