Alistair Tait of Golfweek reports on the official green light given to a Turnberry Ailsa course redo by new owner Donald Trump. The layout hosts the Women's British Open this summer, then goes under Martin Ebert's knife, with a planned reopening in July 2016 when The Open is at Troon.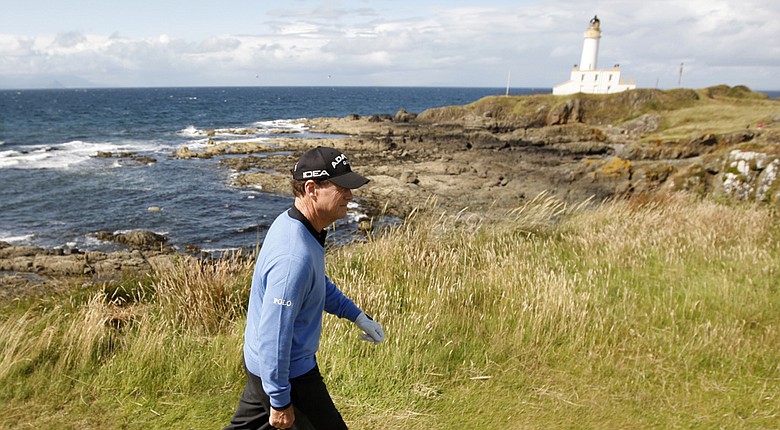 No future Open has been awarded to Turnberry but but all accounts, Trump is carrying out many of the design ideas of R&A Chief Inspector Peter Dawson.
Next year, the hole will play as a 235-yard par-3, most of it over water, with the lighthouse providing the backdrop to the green.

Many will applaud the change given the current ninth is unfair. A camelback fairway means good drives often end up in the rough.

Other changes see the 10th altered from a 457-yard par-4 to a 562-yard par-5. This hole sits near the sea, curving around a small bay called Castle Port Bay. Changes will see a new championship tee closer to the sea, and the green also shifted more towards the water.

The par-3 11th will also feature more of the sea than it currently does, and be extended by 40 yards to 215 yards. The 17th changes from a 558-yard par 5 to a 505-yard par 4.
Considering the 17th's role in past Open's at Turnberry, that final change is a bit scary, but there is little doubt the cliffside holes have never quite been as dramatic as the land suggests.