Alexis Krell of the News Tribune with the horrible news of Jamie Fay's passing. He was the asst. GM at Chambers Bay, who also worked at Bandon Dunes prior to his tie at the 2015 U.S. Open host.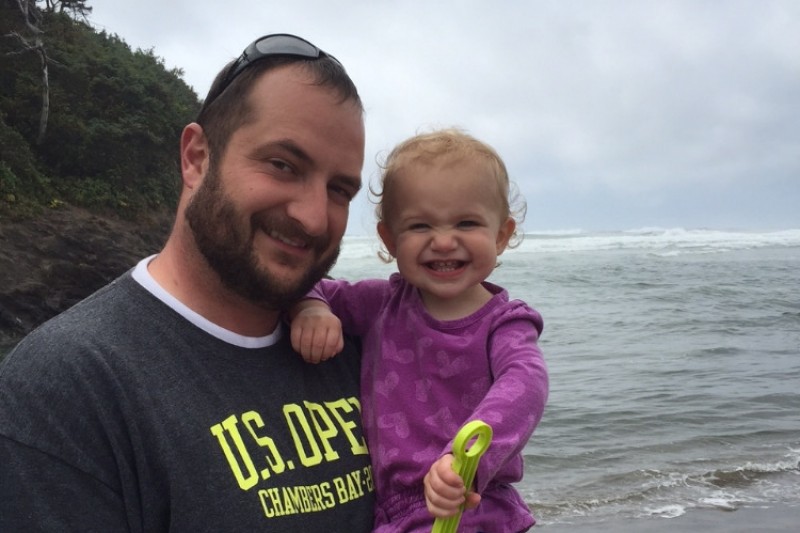 Fay was killed by a falling tree during a recent windstorm in the University Place area. His daughter was with him by unharmed.
Aaron Levine of Q13Fox files this remembrance of Fay:
And as our thoughts go out to his family, it also goes out to the entire staff at Chambers Bay – clearly a tight-knit group that went above and beyond in the lead-up to and aftermath of the U.S. Open in June.

Even Michael Greller, current caddie for Jordan Spieth and a former caddie at Chambers, tweeted his condolences this morning. I spoke to Greller this afternoon, and he described Jamie as "a gentle soul with an infectious smile" – a man, in charge of coordinating Greller's wedding at Chambers Bay, who went out of his way in taking care of the smallest of details. Greller says he'll write something on his hat next week in memory of Jamie as well.
There is a GoFundMe.com page devoted to raising money for Fox's wife and two daughters. I went through the process and it's remarkably easy, if you have the ability to make a donation.
On August 29th 2015 Jamie was coming home from Costco with his daughter, Eilee, when a tree fell on the car. Both were taken to the hospital. Thankfully Eilee only had a few bumps and bruises, but Jamie was taken from his family too soon. Jamie was a wonderful guy with a goofy sense of humor that delighted his daughters, and a love for his wife that was steady and strong. His passing was abrupt and unexpected, leaving behind 2 young daughters and his wife, Jen. Jamie was the sole breadwinner of the family. Please consider donating to help his family financially through this unimaginably difficult time. Money will go towards funeral expenses, food, and basic necessities. We can't help their grief or pain, but we can help lightened the financial burden, leaving Jamie's loved ones with one less thing to worry about.