We saw it at Troon and Turnberry and the world continued to revolve on its axis. So it is with great delight that Adam Lawrence reports on a New Course at St. Andrews effort to remove the gorse that so annoyed Old Tom Morris, and restore it to the sandy/grassy aesthetic of old.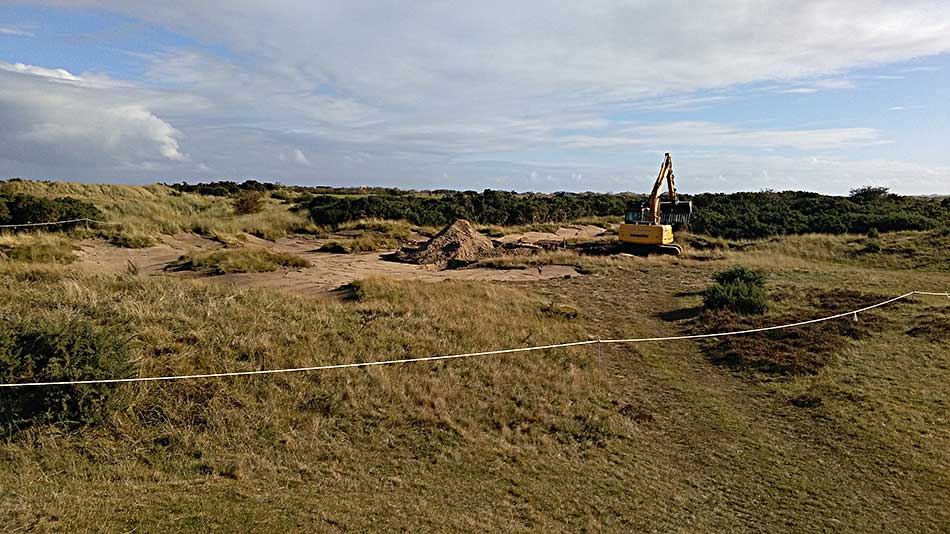 This news is fun on multiple levels: this makes for a better looking course, better playing and better functioning. And what happens in St. Andrews has the potential to influence countless other links that have been compromised by gorse and the loss of dunes.
Lawrence quotes Graeme Taylor, course manager for the New and Jubilee.
Taylor told GCA that the reason for converting the gorse areas back to exposed sand was primarily ecological. "Bob Taylor, our ecologist from the Sports Turf Research Institute, actaully first suggested the exposed sand areas back in 2005," he explained. "Bob explained that exposed sand was a habitat common to linksland and was ecologically important. We tried a few areas then, but nothing like the scale of what we are now doing. Bob visited us again after last year's Open, and again suggested that creating open sand areas would be very beneficial ecologically, restore natural habitats, and be an interesting feature to otherwise scruffy areas."
The news of an architect's involvement at St. Andrews is also intriguing given Ebert's fine work at Turnberry, Troon and presumably based on the track record of he and partner Tom Mackenzie, Portrush.
Could this be leading to a consulting role for The Old Course? Given the many disappointing tweaks in recent times and the overabundance of gorse that would have Old Tom fuming, let's hope so.