KSBW's Caitlin Conrad highlights the great work done by two Monterey area high school students and outdoor enthusiasts who discovered how many golf balls are polluting the Carmel Bay sea floor, including rubber-core balls dating back to the 1980s. When presented with the findings by Alex Weber and Jack Johnston, the Pebble Beach Company responded in fine fashion, with plans to be more aggressive with sea floor clean up and making a contribution to help the two students further their marine science education.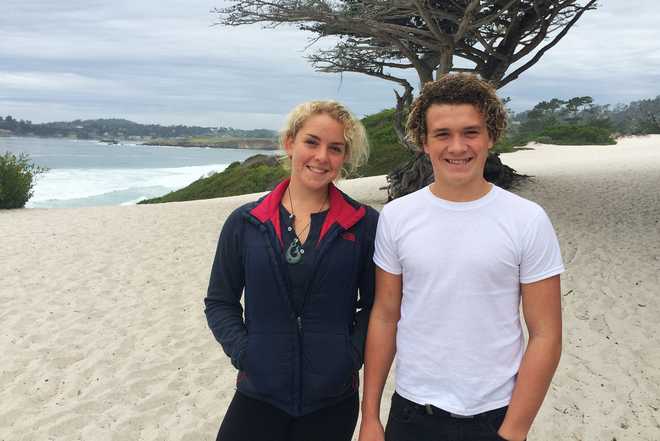 From Conrad's story...
Mathes said Pebble Beach Company was unaware of the pile up in the cove until the teens brought it to their attention.

"You know we've had decades of scientific researchers, recreational divers out off the coast and no one has brought this to our attention, it's really these two students who have discovered something, and we are really quite proud of them," Mathes said.

Weber said Pebble Beach Company is doing a good job stepping-up to the task of removing the balls but she said she was surprised no one knew about the problem earlier.

"It is almost common sense, like you should understand that if you're hitting a golf ball off a cliff into the ocean, it's going to end up under the water," she said.
The Pebble Beach Company gave each of the students $500 scholarships to The Island School, a high-school marine science and sustainability-based study abroad program in the Bahamas. They are funding the rest through this GoFundMe page.

Their video showing the Pacific floor next to the course. Warning, it's disturbing!