David Lea reports that Glen Abbey, many-time host tto the Canadian Open, including some of the most thrilling finishes in PGA Tour history, has been given a reprieve by the Oakville Town Council from an expected development plan.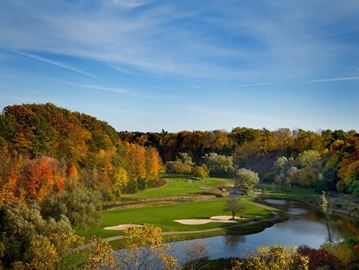 Lea writes:
Council voted unanimously to keep the bylaw going during a Tuesday (Nov. 1) meeting at Town Hall.

Oakville council enacted the bylaw on Feb. 1, 2016 after the owner of the golf course (ClubLink) put forward a redevelopment plan that would see the elimination of the golf course in favour of developing approximately 3,200 residential units, approximately 80,000 square feet of office space and 80,000 square feet of retail space.
The world famous golf course frequently hosts the Canadian Open and was designed by golf legend Jack Nicklaus.

In a report to council, Town staff noted the scale of the proposed project essentially represents unplanned growth.