Gil Hanse and Holly Sonders explain what happened. I can assure you, we here in the media center heard it!
A lightning strike blew up the irrigation system on the 17th hole and in front of the driving range at the #USOpen.https://t.co/OqAhbXjoAK

— FS1 (@FS1) June 17, 2016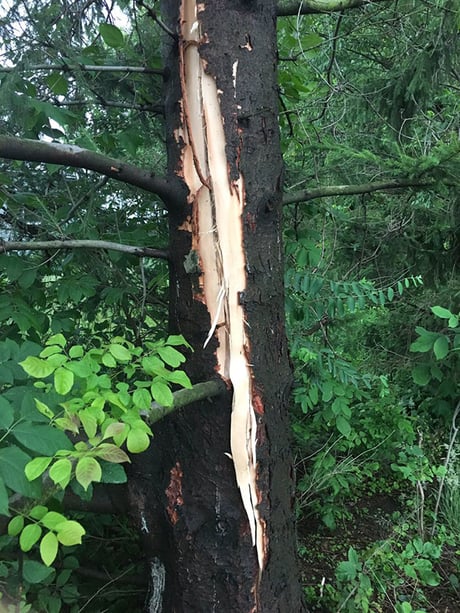 **Daphne Thompson with a report on the strikes around Oakmont and a picture of the tree hit.