The Grayson Murray World Twitter Tour started again November 2nd after a self-imposed hiatus and the legendary PGA Tour buffoon has already had to hit the delete button (and no doubt the Pay Fines Here button in the coming days).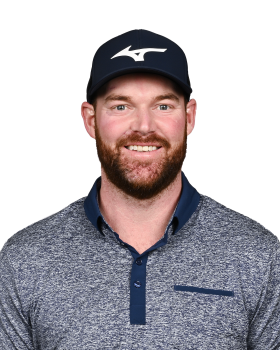 Golf Wire reported for Golf.com on Murray's reply to Tweets about the bizarre Schwab Cup ending that cost Bernhard Langer the season-long points race.
In response to a tweet detailing Bernhard Langer's accomplishments on the senior circuit this season, Murray replied: "Does anyone really care is the real question...These guys were relevant 10 plus years ago."

In another reply, he conceded that the pros on the Champions tour had "laid a good foundation" for the next generation, but then added: "You will never see Phil, Tiger, Furyk ever play on it! The tour subsidizes it every year. Loses a lot of money."
I thought this reply from Curtis Strange was especially good, not that an intellect the size of one-time U.S. Open appearee Murray could take in such sentiments from a two-time U.S. Open Champion:
Respect those who paved the way. I cherish those players of yesterday, they are like family !!! Never forget ! @GraysonMurray @GlobalGolfPost https://t.co/ceCyAD9KVQ

— Curtis Strange (@golf_strange) November 14, 2017
Meanwhile over in Europe, former player and longtime commentator Gary Evans has retired from Twitter following a dust-up with the increasingly profane Eddie Pepperell.
Martin Inglis summarizes at Bunkered and I'll let you read the Tweets there as Pepperell likes to, uh, pepper his social media missives with colorful langauge!