ESPN.com's Bob Harig on Jack Nicklaus' extensive comments endorsing a Players move to March, a PGA Championship to May and the end of the golf season by Labor Day weekend.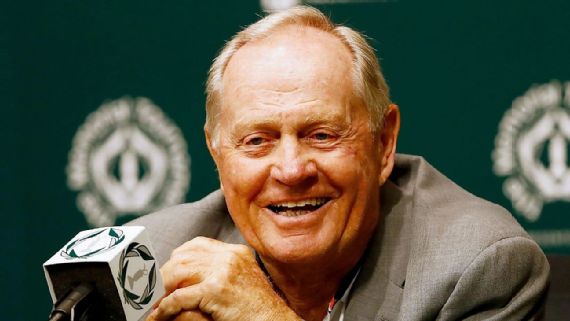 Interestingly, in the remarks I saw, Mr. Nicklaus suggested much of the decision-making at this point is in PGA Tour Commissioner Jay Monahan's court, not the PGA Of America's.

Harig writes:
That would make The Open the last major championship and would clear the way for the PGA Tour to conclude its season earlier by moving its FedEx Cup playoff series, with the idea of finishing by Labor Day.

"To do that, [Monahan] has many moving parts,'' Nicklaus said. "But he wanted us to know he wasn't going to slight us in any way, he wants to encourage us and promote us.''
Nicklaus noted the "dismal" Tour Championship ratings and endorsed the new order of the majors, including the tighter window for play.
"It would bring the majors a little closer together,'' he said. "April [Masters], May [PGA], June [U.S. Open] and July [The Open]. I think that's good, too.''
In a suggestion that we could end up with only May PGA Championships in Olympic years, Nicklaus said he has discussed swapping out a Memorial for a PGA with the five families.

Nick Menta writing for GolfChannel.com:
If Muirfield were to host a future PGA, that would necessitate either a temporary change of venue for the Memorial or, as Nicklaus brought up himself, "a year off."

"If we took a year off the Memorial Tournament, I'm not sure I'd want to do that or not. I'm not sure that's what we want for our brand, our tournament. But whatever is best for the game of golf and however it works, I'm more than happy to about it and try to do it."

Pressed on the issue of a PGA Championship at Muirfield later on, Nicklaus clarified, "I said we would consider it."