Bill Fields, reporting for ESPNW on the Olympic effect on women's golf notes both anecdotal and numerical evdence of note.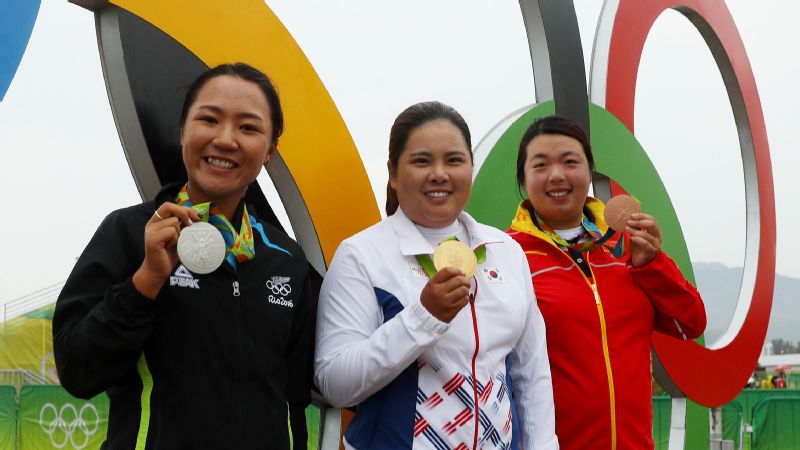 Reporting from the KPMG Women's PGA, Fields writes:
"Golf was a massive success in Rio, and we're continuing to support having golf on the platform because it is a global sport," said board member Angela Ruggiero, a four-time United States women's hockey Olympian who spoke Wednesday during the Women's Leadership Summit at the KPMG. "It has equal men and women in terms of [competitors]. So I think the IOC felt this is a no-brainer."

Ko called the news an "amazing step forward," given her positive experience in Brazil.

"It was just great to be in that vibe of being alongside some of the other best athletes in the world, not just in golf," Ko said. "You never really get to meet all these people in sailing or shot put. It the biggest range of sports."

Whan said he believes that the number of elite golfers from an increasing number of nations -- 45 countries were represented at 2016 LPGA Q School, compared to 26 in 2015 -- is rooted in part to the October 2009 announcement that golf was going to be played in the Olympics, which caused many countries to invest in the sport.
For all that we lament in the format, it's hard not to appreciate that kind of growth in golf diversity after just on Olympic Games appearance. Continuing the trend will require better star participation and a better format in 2020.