Golfweek's staff is called in to answer questions about the most pressing issues of 2013 and the timing of putter anchoring on the major tours comes up.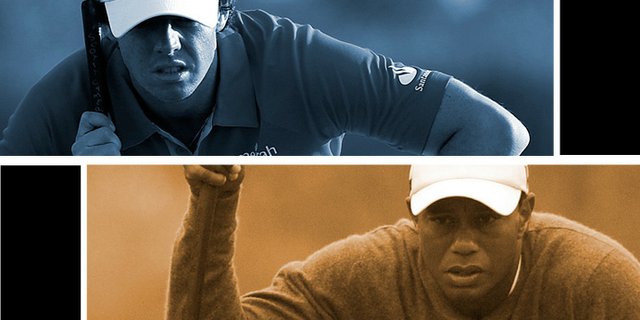 Will they ban before a likely 2016 ban kicks in?
• ALEX MICELI (Senior writer): No. Like the NRA, the rallying cry for some on the PGA Tour will be "I Will Give Up My Belly Putter When They Pry It From My Cold Dead Hands." Do you really think Tim Finchem and the crew in Ponte Vedra want to really force this issue prematurely?

• NICK MASUDA (Director, Digital Content & Innovation): Yes. I believe the PGA Tour knows that waiting until 2016 will do no one any good. Time to pull off the band-aid and just adopt the rule for the 2013-14 season, which begins in October.

• BRENTLEY ROMINE (Asst. Editor, Golfweek.com): No, although we could see players making the switch on their own throughout the season.

• JAMES ACHENBACH (Senior writer): No, all the professional tours will stick with the USGA and R&A timetable.
Doug Ferguson looks ahead to nine looming stories for 2013 and mentions what threatens to overshadow the Open Championship at Muirfield.
If anything, it might be more intense than ever when the British Open returns to Muirfield. There are no female members in the ''Honourable Company of Edinburgh Golfers,'' nor are there any female members of the Royal & Ancient Golf Club.

Now that the British Open is the only major played in which the host club has no women on their membership rolls, R&A chief Peter Dawson might have some explaining to do. If he's not too busy talking about changes to the Old Course.
John Huggan takes the lighter route and gets in a few gentle pokes at the establishment.
The President's Putter at Rye – site of the Oxford & Cambridge Golfing Society's annual championship – is abandoned when it is found that a working-class person had somehow sneaked into the draw. "We were immediately suspicious when he ordered a 'pint of heavy' in the bar, rather than a large G&T or a kummel," says a spokesman.
And the only thing missing here is a reference to the "acute spur formations" causing the blindness.
The magnificent 12th hole on the Old Course at St Andrews is to be redesigned. All the previously "blind" bunkers are to have signs erected in them so that players can know exactly where everything is. "We feel sure that every point-misser in golf will join with us in celebrating this historic step," says Dawson.
Tuesday, January 1, 2013 at 11:25 PM
4 Comments
|
in
2013 Open Championship,
2013 PGA Tour,
Belly Putter,
R&A