Thanks to everyone who sent in Jamie Doward's lengthy Observer story on the legal showdown over the proposed Bushmill Dunes course abutting the incredible Giant's Causeway in Northern Ireland. The National Trust is headed toward a January 9 judicial review over the project because it lies within a "buffer zone" that Unesco, the UN's heritage watchdog, says is to be protected.
Alistair Hanna, the New York-based developer behind the scheme, talks passionately about its potential to make Northern Ireland the "gold standard" in links golf. The course's designer, David McLay Kidd, has promised Hanna: "If I can't get your course into the top 50 of the world, you should shoot me."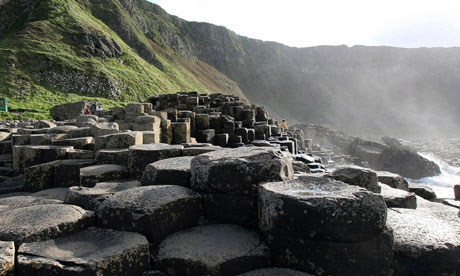 Considering some of his recent designs, Kidd might want to buy a Kevlar vest. In the family tartan, of course.
The development would see a desolate place of dunes and scrub that looks out to where the North Atlantic melds with the Irish Sea replaced by lush greens and a labour-intensive landscape, at odds with the natural environment. James Orr, of Friends of the Earth, has likened the development to "a drive-through burger bar at the Taj Mahal".

Inevitably, parallels have been drawn with the controversy that surrounded Donald Trump's £750m golf resort in Aberdeenshire, with Hanna playing the part of the unloved US billionaire. But the comparisons with Trump can be overblown.
Tuesday, January 1, 2013 at 09:40 PM
7 Comments
|
in
Architecture