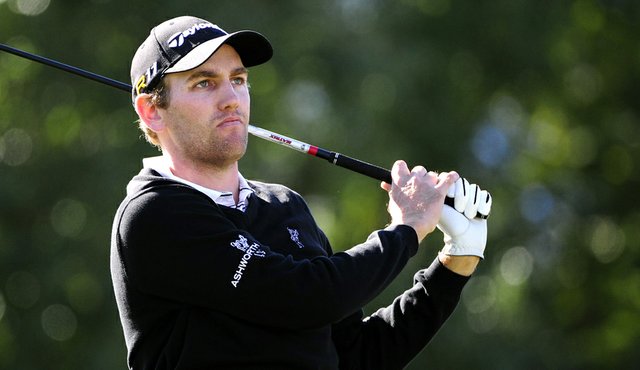 The unbylined AP story on Q-School winner Brendon Todd, who closed with 68.

Rex Hoggard writes about the Georgia grad's success and the incredible number of top players the program has produced of late.
In order, former Georgia players Brendon Todd (pictured above), Brian Harman, Harris English and Kevin Kisner earned Tour cards, and even Hudson Swafford, the final member of the Bulldog five-some at Q-School who missed his card by two strokes, could appreciate the achievement.

"We had seven guys on that team that could play anywhere week to week," Swafford said. "Our qualifiers my freshman, sophomore, junior years were as intense as any event."

And that's saying something considering this year's Fall Classic was as intense as any on record.
John Strege looks at the Q-School graduating class of 2012 with ages, career highlights and other notes, including some of the notables who missed out on getting a chance to make three, or if they're really lucky, four West Coast starts before the reshuffle.

Strege also notes that David Duval did not make it, along with Lee Janzen and Shaun Micheel. Duval was low major winner for the week at T70.

The PGATour.com folks also list the group, with face shots, college and their total number of tour starts. Bob Estes' 589 do stand out!

Sean Martin leads with the story of Tommy Biershenk who "was working on a North Carolina farm two years ago, earning $500 a week as he tried to keep his golf dreams alive." But he also notes this year's crop of Korean hopefuls, who sound ready to make some noise.
This is the second consecutive year that two 20-somethings from Korea earned PGA Tour cards. Sang-Moon Bae, No. 30 in the Official World Golf Ranking, and Noh, who's ranked 101st, were the two top-ranked players in the field. Bae has won three Japan Tour titles this year. Noh won on the European Tour at age 19 and finished 30th at this year's U.S. Open and Open Championship.

Their graduation came at the same site, PGA West, where Y.E. Yang earned his PGA Tour card at the 2008 Q-School.
Brian Wacker talks to a fortunate few survivors, including Biershenk, along with others who know both heartbreak and jubilation at making it.

The Australian PGA covers the Aussies who made it, including the amazing Jarrod Lyle.

The PGA Tour's excellent notebook from round 6 features a mix of stats and notes.

The final scoreboard for what is likely to be the second to last Q-School anyone pays attention to before the intended change to a Nationwide-only qualifier in 2013.