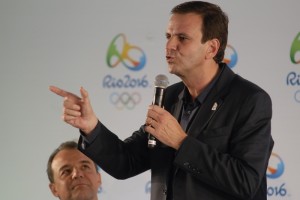 Unlike the AP coverage that has focused on a developer's claim to the Olympic golf course land and his plans to build housing on the site, Robbie Blakeley in the Rio Times looks at the less sexy but more important issue facing the construction of the 2016 golf course by Gil Hanse: Rio's environmental laws and mayor Eduardo Paes who will need to reverse a law protecting the current site.
In total, a stretch of 58km², previously considered protected land and part of the Zona de Conservação da Vida Silvestre (ZCVS) will be destroyed, with the mayor promising to protect the Praia da Reserva by means of compensating some incensed Carioca residents.

"The Área de Preservação Ambiental (APA) will lose a small part of its area. But, in compensation, the law is going to guarantee the preservation of a much bigger space," Paes claimed.

The new proposal is to incorporate the Praia da Reserva into the Parque Marapendi, thus cementing the longevity of both sites. But the news has done little to deter environmental activists from protesting the proposals, particularly since the mayor has failed to inform the public of the size of the new area set to be declared a conservation zone.