Ron Balicki looks at the new mid-amateur quota for the U.S. Walker Cup team. Just the use of the word quota should give free marketeers reason to pause, but if that doesn't, then Rickie Fowler's criticism might.
"Actually, I'm really surprised they made this adjustment," Fowler said. "I definitely feel like a deserving young player could get left out. I always thought the Walker Cup is meant to be the best amateurs from the U.S. against the best amateurs from GB&I. There shouldn't be an age requirement or certain number of mid-ams that have to be on the team."

That said, Fowler added, "If the two mid-ams are guys who have played on Walker Cups, then, yes, it could be very helpful to the team. But if you take a mid-am who is playing in his first Walker Cup, it would be the same as taking a kid right out of high school (who is) rearing to play."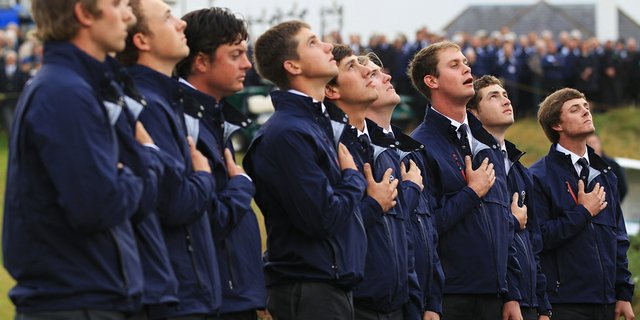 Balicki quotes several prominent mid-amateurs who praise the decision and also addresses the notion of whether sportsmanship has been placed above winning, something USGA Championship committee chair Tom O'Toole acknowledges is secondary to the spirit of the matches as established by George Herbert Walker.
Golfweek's Sean Martin, who covers amateur golf and the Walker Cup pursuit, tweeted that this "ridiculous" decision cheapens the Walker Cup. And regarding the mid-ams eligible for this year:
The race for Walker Cup spots is too tight to designate two in January. Not another deserving mid-am after Nathan Smith.
Not surprisingly Global Golf Post, which is sent to USGA members and therefore had the story in its Monday edition before the press release went public, went the house organ route in its lede:
"In a surprising move that will be well received throughout the U.S. amateur golf community."
And John Peterson, infamously snubbed the last time the Cup was played, Tweeted this:
World Class Amateurs- Turn Pro and make money, or spend all of it trying to make the Walker Cup just to leave it to politics. #StillHurts