Adam Schupak files a couple of stories on new PGA of America CEO Pete Bevacqua. In the online backstory of how he got the job, an interesting look into the vetting and interview process involved, there is this:
It helps that Bevacqua has Crall to show him the ropes, and the full support of Bishop, who is in the first year of his two-year reign as association president. It was Bishop who demonstrated a willingness to stray from the script by pursuing Tom Watson as U.S. Ryder Cup captain. Expect more bold decision-making from the PGA's new dynamic duo.

"Pete and I are similar in that we are two guys not afraid to get out of the box," Bishop said. "We're not afraid to be change agents, and I think we're a good combination for each other."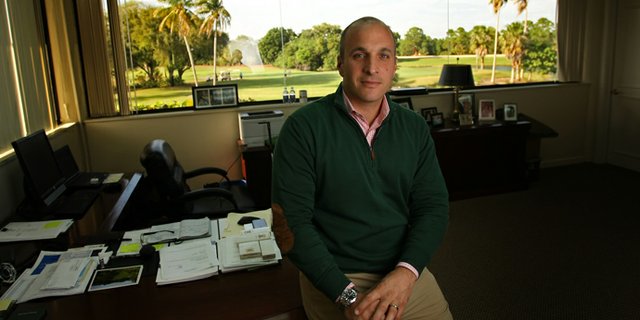 In the print edition of Golfweek (not online), this is this about the PGA Championship.
Yet he isn't shy when discussion his interest in returning the PGA Championship to the West Coast, where it hasn't been held since 1998.

"I make no bones about it," he said. That's a priority."

And what of a PGA or Ryder Cup at his beloved Bethpage? He plays a bit more coy. "We'll see," he said. "But I'll tell you this: You won't find a bigger fan of the place."