Another day at Kapalua meant more freakishly severe weather and aborting another round, the second time this week.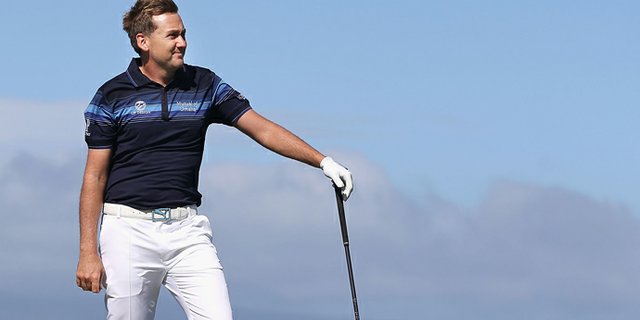 Doug Ferguson's game story recounts the various unfortunate lows in what is quickly going down as one of the more unfortunate freak weather events to ever hit the PGA Tour.
Matt Kuchar was mildly critical of Sunday's attempt to even play, reports Bailey Mosier.
"After we went through Friday and then having Saturday blown out, as well, we were kind of expecting that today," Matt Kuchar said.

"With the wind being as strong as it was this morning ... I think most guys pretty much could have told you what was going to happen in the locker room."

Sunday winds sustained 25-35 mph and PGA Tour officials registered gusts up to 48 mph.
"I'm not sure if that was the point to show that we're making every effort to play," Kuchar said.
The tour's Andy Padzur was questioned about the call and also asked about Golf Channel's obligation to next week's sponsor.
Q. Have you guys discussed with the Golf Channel, is there any issues with getting equipment to Oahu or the Sony broadcast on Thursday?

ANDY PAZDER: There is, yeah. The equipment that's here has to get barged over to Oahu, get set up and so forth. We have had conversations with Golf Channel, moving on into a Tuesday finish here, Golf Channel is indicating that they feel reasonably comfortable that they can produce or provide a show on Thursday from Sony.

Obviously we are sensitive to that. But right now our most important focus is on the Hyundai Tournament of Champions and that's what our decisions are being based upon, which is getting 54 holes in.

Q. If weather does not cooperate tomorrow, is it 36 on Tuesday or at what point do you call it all off?

ANDY PAZDER: Can we save that question for tomorrow? (Laughter).
Butch Harmon even predicted some WD's to protect swings. Ryan Lavner reports.
Golf Channel televises from 4-11 ET Monday. No word yet on Tuesday's plan.
But it's not all bad news!

Alex Miceli reports on the row redux between Ian Poulter and NBC's Johnny Miller after Mr. 63 essentially called the Ryder Cup hero a drama queen.
Poulter took a lot of time over his 20-foot birdie putt, just above the hole, wind whipping his pants as he looked it over. The Europeans' Ryder Cup hero continued to step in and out of his stance, refusing to ground his putter until finally hitting the ball.

Johnny Miller, the often-controversial color analyst for NBC Sports' golf coverage, commented about Poulter's unwillingness to putt.

"You just can't stay over the putt that long. You've got to get in there, line it up and hit it," Miller said initially about Poulter's inaction. "He surely doesn't have the Tom Watson attitude so far. He's afraid he's going to hurt himself, and that would probably set the game back 20 years."
Poulter fired back on Twitter after hearing about Johnny's criticism:
"Johnny miller why don't you come interview me live and say that stuff straight to my face," Poulter tweeted after the round. "Was you watching a different channel."

Later in the evening, Poulter added another tweet about the commentary.

"Just watched coverage on @GolfChannel. Really sorry I took way to long on 11th.... Just trying to win a golf tournament. Trying to do my job"
The offending moment can be seen in this Golf Channel Golf Central highlight package. One minute in you get some great highlights of the wacky wind-induced activity, including Poulter considering his options. This package also includes Tim Rosaforte talking to the tour's Slugger White about Monday's forecast, which is expected to be have winds gusting 5 mph less than they did Sunday.

You can relive Johnny and Ian's past bickering (mostly Ian tweeting) here, here and here.
They also appeared to have a truce, but that turned out to be a Brad Faxon prank. A darn good one, if I may say so.