Here I wake up thinking, "my God what did I post last night after that second glass of wine," while Phil Mickelson reveals that he woke up U.S. Open Sunday thinking he'd already won the national championship.

Steve DiMeglio reports:
"When I woke up, I had dreamt that I had already won the U.S. Open, and so I had the same feelings and excitement that I had won. I finally won the U.S. Open; it was such a great feeling," Mickelson said. "And it took me over a minute to realize that I haven't played the final round and that I've got to go out and still do it."

The leader after 54 holes, he almost did win it, losing out to Justin Rose by two shots, which left Mickelson as devastated after defeat as he has ever felt.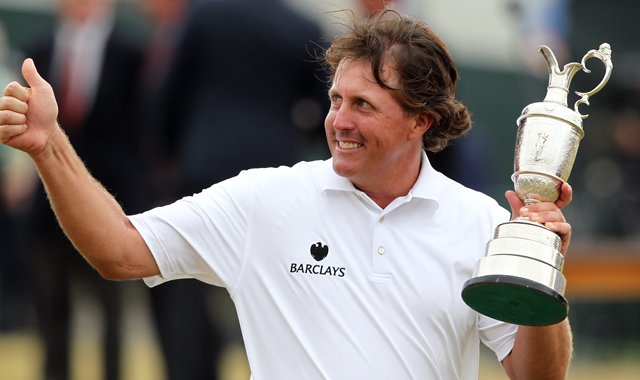 Adam Schupak also reports on Phil's pre-WGC Bridgestone presser and the revelation that he might allow the Claret Jug to be used as a jug.
Mickelson added that he plans to allow some of his friends to drink from the Jug and take photos with it.

"That's a cool experience that not many people get to do," he said.