The lone negative of Rickie Fowler winning the 2015 Players in unbelievable fashion?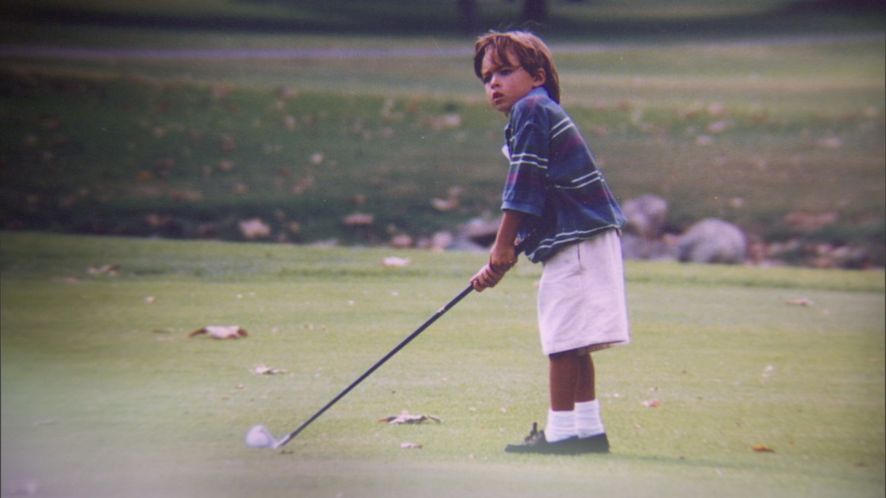 The youth-obsessed PGA Tour has bequeathed second-coming-of-Christ status on the week, riding Rickie like Kent Desormeaux on Exaggerator trying to catch Nyquist. Promos, more promos and undoubtedly on site "activation" that'll have his face plastered everywhere but on the ice sculpture in the Commissioner's buffet.
However, the win also allowed for a fascinating move into long form journalism, with D.J. Piehowski filing a lengthy profile and interactive piece for PGATour.com that's well worth a look. Just one highlight from the bio portion of the project that also includes graphics, embedded video and other goodies:
Rickie started to practice and play tournaments regularly, but on Wednesdays, he'd hit balls with his grandfather and hear stories about Taka's childhood, during which he was forced into a World War II internment camp for people of Japanese heritage.

Those moments with the man who introduced him to golf are the reason Rickie (whose middle name is Yutaka) cried after losing the Waste Management Phoenix Open in a playoff in February. It wasn't because he missed out on a PGA TOUR victory; golfers lose far more tournaments than they win. It was because his grandfather, one of the 618,000 fans at TPC Scottsdale, had never seen him win in person.

Those moments led to Rickie getting his grandfather's name tattooed in Japanese on the inside of his left bicep last year. They led to school projects and reports about Yutaka's experience in the internment camp.

"I've never heard my dad talk about it and I've never heard Rickie talk about it," Lynn says. "I think it's possible Rickie could be the first person my dad gave those stories to."
The epic Sunday finish also opened the door for Garry Smits to get more than a few inches of space in the Florida Times-Union to focus on Fowler's three times around the 17th hole.
On a day of extraordinary shot-making and putting from multiple contenders, Fowler's three turns at No. 17 made the difference in his playoff victory over Kevin Kisner and Sergio Garcia to win the Players — and will be the defining moments in his victory, and to date, the most scintillating final round in tournament history.
A couple of nice meaty long-form stories got me to wondering where you feel we are with stories over say, 2000 words? With the reduction in print subscriptions and consumption, it was thought that long form could survive because the Internet was not worried about space. But then we realized that it's hard to hold attention spans online or on mobile devices.

Yet it seems to me that of late, more publications have been trying to bring back the long read, often with a dedicated sponsor. A few informal questions if you feel compelled...
A) Do you long for long form reads about golf related topics?
B) Do you reward a publication that publishes them with some clicks or a subscription? Or not think much about that?
C) Do you notice a sponsor if a story is brought to you by one advertiser?

D) Do any recent long form reads stand out as memorable?

Thanks class, happy Monday!