Lisa O'Carroll and Caroline Davies report on Eimar Cook's lively testimony in the Rebekah Brooks hacking trial.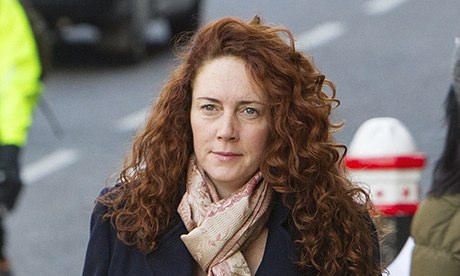 Cook was accused of lying under oath about a lunch where Brooks bragged about News International's voice mail hacking skills.
Cook, who was married to the former European Ryder Cup team captain for 14 years from 1990, met Brooks at the suggestion of friends after finding herself the subject of press intrusion following the break up of her marriage, she said.

Describing the private lunch, which took place at the Knightsbridge home of mutual friends, Cook told the jury the four had enjoyed lighthearted conversation about celebrities.

"We discussed a lot of public figures, people in the media in a gossipy fun way. I think I remember we were laughing because she had been in her own newspaper because she had a domestic row with her husband and that it had made her newspaper and we were laughing at the irony of it."
Three years ago Monty was said to have sued to keep something out of the Daily Mail which is not part of the News International empire.